ooh supplier partners
If you are currently operating in the creative Out Of Home advertising industry and looking to add a world first ground printing capability to your offer, we have launched our UK regional supplier programme that enables print companies, event and marketing agencies to apply for the rights to a regional licence. Once assigned to a region or territory, GroundWOW partner areas are designated and protected by intelligent lock zone AI technology. Further details at the bottom of this page.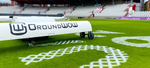 Our technology
GroundWOW are the creators of the world's first autonomous full colour ground printer. Our intuitive, autonomous ground printing E.Vs are supplied with full training and print management software allowing you to plan, schedule and deliver every aspect of an entire campaign. With four different robots for different use cases including print size and surface types, GroundWOW technology enables you to operate in any environment.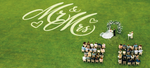 SUPPLIER SUBSCRIPTIONS
A territory partner signs up for a product subscription, linked in turn to the type of activations a partner has in mind. Subscriptions can be upgraded at any time as the partner's market and opportunities develop.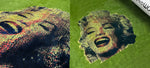 NEED TO KNOW
As a partner, we'd imagine you are already active in the creative world, with genuine market access and people that have the passion to push OOH to its limit. Our robots are clever but a proactive commercial mindset and appetite for innovation is what brings opportunities to life with a world first technology. If this is you, we'd love to hear from you and talk to you as well about the practicalities of operating a GroundWOW designated territory.