Welcome to groundWOW®
GroundWOW began from a simple question... What if underutilised surfaces, anywhere in the World, could become advertising real estate?
Our aim was replace labour-intensive, slow, and expensive manual work with intelligent scaleable automation such that stadia, venues, and event organisers could quickly create impactful and sustainable branding experiences that excite fans whilst also safeguarding our environment. That's why we developed GroundWOW, the World's 1st, autonomous, full-colour, ground printer and end-to-end cloud print management software. The result is a robot & software subscription (R/SaaS) enabling anyone to achieve the best ground printed graphics in the World, implemented quickly and efficiently, with zero waste, and achieved using the lowest volume of environmentally friendly sustainable paint.
GroundWOW applications and subscriptions are not just limited to stadia, venues, and event organisers however. As a modular and scaleable proprietary autonomous robot platform technology, GroundWOW can be quickly customised for other functions. If you have an application enquiry, don't hesitate to ask. We're currently fielding enquiries in government facilities management, construction, road markings, aviation, education, healthcare, agritech, and last mile delivery. The flexibility within GroundWOW's patented and multi award-winning modular engineered systems architecture makes it a robust system of choice for multiple applications.
2015 - They Said This Was Impossible
Our early journey saw GroundWOW® win 8 UK Government 'High Technology' innovation awards in 5 years, each time vetted by independent, sector relevant, 'subject matter expert' assessors. In the early years, everyone we spoke with told us the GroundWOW® goal was impossible. We heard it so much that "They Said This Was Impossible" became a GroundWOW® mantra and fuelled the team's determination to succeed.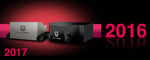 2016 / 2017 - our first prototypes
On a bootstrapped budget, self-financed by our founder, we slowly overcame successive technical and commercial obstacles until we'd validated the first GroundWOW prototypes.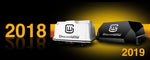 2018 / 2019 - stadia concepts begin
In 2018 our first outdoor prototypes had began and by 2019 and 2020 respectively we continued to accelerate, raised two 7-figure investments. This enabled us to establish our impressive UK Smart Factory, Innovation Hub, and our Indoor Showcase Arena.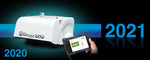 2020 / 2021 - OUR first deployment
In March 2020 GroundWOW deployed its technology at Cheltenham Jockey Club, printing the Magners Cider sponsorship at 16m by 25m in the centre of the racecourse. After this successful weekend the world closed! Despite the pandemic we reached worldwide customers and broadened our product range. By December 2021 Our 10th Innovation Award was the coveted Stadium Business Innovation Award. Up against exemplary competition from around the World, it was an honour to win this prestigious and World renowned award that drives our innovation today.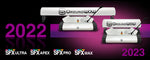 2022 / 2023 - OUR DEFINED PRODUCT RANGE
GroundWOW wins three further Innovation awards.
Football Business Awards – BEST use of Technology in Football 2023 Silver Winner. Stockport Business Awards - Innovation Award 2022 Winner. This is Manchester Awards – Leading Technology Digital Innovator 2022 Winner.
Today our technology has been designed based upon our customer and market requirements.
OUR Company PRINCIPLES
GroundWOW's corporate culture and approach to business is a
reflection of its core values:
Reliable: "Living as a single organism. Everything we do is linked to another part of our living entity. Reliability is vital for survival".
Brave: "Feel empowered to innovate, change, challenge, be boundaryless (clients, colleague, self)".
Authentic: "Meaningful relationships rely on authenticity, integrity, open, honest, respectful, humility, unselfishness".
Driven: "Propelled and highly self-motivated towards value, quality, performance, results, disciplined, ownership".
Team: "Aligned to our common goal, we collaborate, partner, care, share, empathise, accountable, fun"
Our compnay Values
Our values empower our employees with courage to explore, express and apply their innovations and expertise, engage customers and suppliers to work with us in an open, transparent way, and push us to expand beyond the boundary of what it means to be an ordinary entrepreneurial company - to become an extraordinarily exciting and high value firm. We seek out individuals with deep routed principles that align with our own freedom, openness, accountability, enthusiasm, and respect. Our founder's principle is to empower driven minds. We believe that this freedom will enable GroundWOW® to out-shine, out-deliver, and be at the forefront of any sector we choose to enter. We proceduralise only where necessary and agree not to impede progress with bureaucracy. Further, we do not accept traditional solutions when innovation proves superior, and vice-versa. Freedom and authority to lead with fast, fluid, and utmost flexible is our way, not just because the world demands it, but because we demand it of ourselves. We start every day from the premise that all at GroundWOW® have the best interests of their coworkers, customers, and suppliers at heart. We start every day in the knowledge that we have the best working here. We trust these premises and, within our core values and principles, GroundWOW® employees are free to deliver their work as they see fit. The result is a company where everyone accepts ownership and responsibility for success or failure. The result is a company filled with accountability, enthusiasm, and respect, where employees do everything to lift each other up and never let each other down.