THE GROUNDWOW® SUBSCRIPTION
The GroundWOW Subscription gives you everything you need to make printing on ground as easy as printing on paper.
For a single affordable montly fee, with no hidden costs, subscription includes a GroundWOW full colour ground printer (see product range) plus unlimited access to GroundWOW's SaaS cloud - an end-to-end fully supported inventory creation, print management, and 24/7 support software suite - enabling you to plan brand activations or advertising campaigns weeks, months, or years in advance. You'll also receive a robust all-weather user tablet, enabling operators to work outdoors in any location.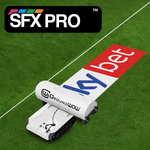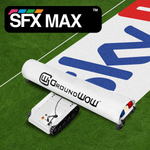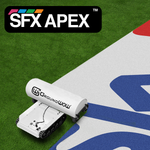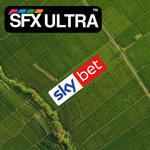 THE GROUNDWOW PRINTERS
GroundWOW is the world's first full colour autonomous ground printer range. Simply upload logos, designs or messages and print them directly on the ground. No stencils. No labour intensive work. No mistakes. Maximum impact. Unlimited revenue generating opportunity.
Accurate to within a blade of grass, GroundWOW printers produce the best ground printed graphics in the World.
GroundWOW autonomous printers have exceptional range, endurance, paint capacity, and efficiency, enabling it to autonomously print without any need for direct interaction once printing. 
The GroundWOW Cloud
GroundWOW's Cloud provides a multi-level dashboard with everything you need to plan and deliver superior Out Of Home (OOH) advertising. The Administrator Login allows designated Administrators to create and manage new inventory locations, determine ROI (Return on Investment), book, schedule, and manage print campaigns and events, upload new images and campaign artwork, and even purchase GroundWOW paint consumables.
Data is synchronised via the Cloud to your networked GroundWOW printer, and shared onwards with designated Operators.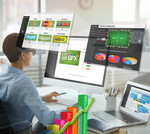 The Operator Tablet
The Operator Tablet enables access to pre-scheduled print missions planned by the Administrator.
After basic setup, taking less than 10 minutes, your GroundWOW SFX printer is ready to begin to autonomously print. Paint consumption, progress, and much more is visible via the operator tablet.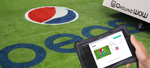 Any colour, any size, any surface
Traditional manual methods of painting a ground surface is expensive, labour intensive and slow, requires significant pre-planning and the manufacture of pre-ordered plastic stencils. GroundWOW® removes all of this pain. Once you're a GroundWOW subscription owner, the lead time to printing anything, in any colour, is almost neglible.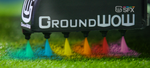 Printing Features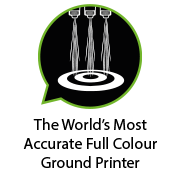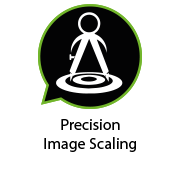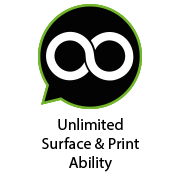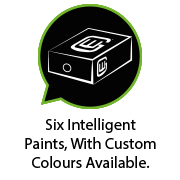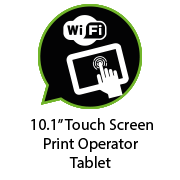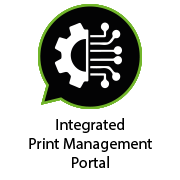 PRINT MANAGEMENT
Enabling users to strategically pre-plan print missions (jobs) months in advance, convert logos and images as necessary, order paint, and much more.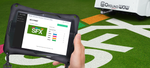 Printer Specification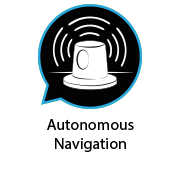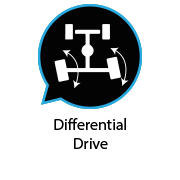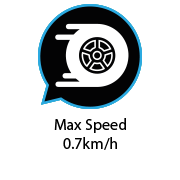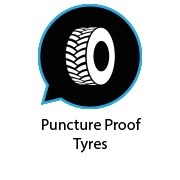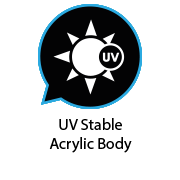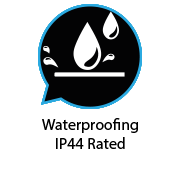 BUILT FOR SAFETY
At the heart of every GroundWOW® robot is an autonomous vehicle. That means safety is paramount. A low CG location, wide wheel base and high-specification tyres for unrivalled traction make GroundWOW® robots safe in any environment.
Battery & Safety