UNLOCKING THE VALUE IN PITCH PERIMETERS
GET READY FOR THE SEASON AND RETURN REVENUE FROM YOUR STADIUM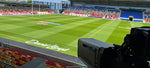 THE TV BROADCAST
In full view of the television cameras, it is easy to see why major sponsors and brand partners are moving in on such prime real estate.

In fact, visibility and dwell time in specific printed locations can compare favourably with the fleeting presence achieved on LEDs.

It is why well known marketing research agencies are attributing seven figure media values to these positions in top stadia.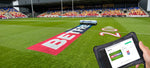 GROUND PRINTED ACTIVATIONS
CAN BE MORE COST EFFICIENT THAN ALTERNATIVES.
& DELIVER HUGE MEDIA VALUATIONS
GROUNDWOW® RFL YORK SUMMER BASH 2023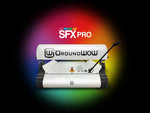 YOU PRINT
ON SUBSCRIPTION
Technology will win or lose based on ease of operation. Our intuitive technology has been designed for anyone to operate.

Full training is provided and comes complete with our print management and event planning software.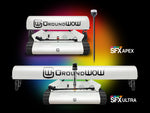 WE PRINT
MANAGED SERVICE
If you are looking for additional support, GroundWOW's activation team can deploy technology on your behalf and manage logo applications as per your brief.